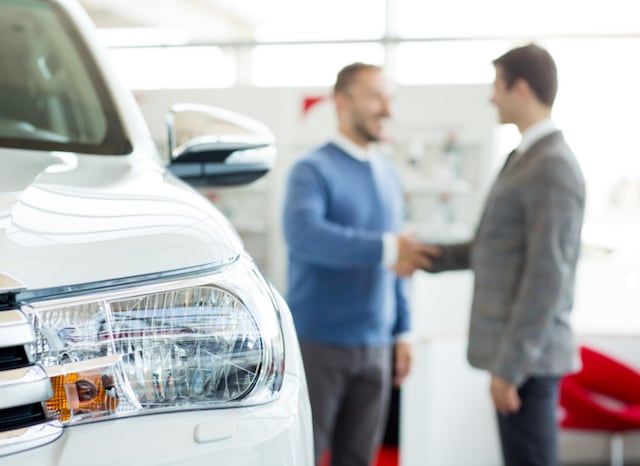 When car shopping, its crucial to know what which are the best vehicles on the market! For used car shoppers near Fort Wayne looking at SUVs, Ahl For Less has broken down the best ten you'll find! Take some time to explore them and see which one you are interested in.
1. 2009 Hyundai Santa Fe
This is a great model that features available all-wheel drive, large interior, and plenty of safety systems. You'll also be finding yourself stopping at the gas station less and less with its great fuel economy.
2. 2009 Chevrolet TrailBlazer
This remarkable SUV reaches up to 284 horsepower and is packed with a 4.2L six-speed automatic transmission. This will get to where you need to fast which providing enough room on the inside.
3. 2009 Dodge Durango
Used Dodge vehicles promise delivery every time near Fort Wayne. Dodge Durango includes rugged good-looks, seven-passenger seating, and with an optional V8 engine. Plus, with up to 335 horsepower, you will be making great time to your destinations!
4. 2007 Nissan Murano
This family-friendly ride stands out from the SUV crowd because it's aerodynamic styling. It provides generous space inside your car and a strong V6.
5. 2008 Ford Explorer
The Ford Explorer will always remain a popular SUV for a reason. It comes wit three-rows of seatings, impressive towing, and available V8 power. It's right in the middle of a full-size SUV and a crossover.
6. 2008 Honda Pilot
This full-size Honda has earned a remarkable reputation based on reliability, comfort, and convenience. You can find seating up to eight people that will keep everyone secure inside.
7. 2009 Subaru Forester
This eco-conscious vehicle is a great choice for those who want to make a green impression on the world. Plus, the Forester has all-wheel drive standard and is an extremely fuel-efficient crossover with long-term reliability.
8. 2007 Honda CR-V
This is a best-selling SUV in America. It has a fun-to-drive attitude and is ready for the years to come. Families will always be pleased when in this ride.
9. 2006 Toyota Highlander
If you're looking for a mid-size SUV that features excellent power and efficiency, the Toyota Highlander is a great option. Up to 215 horsepower, available all-wheel drive, and three different powertrain options will ensure a fantastic ride every time.
10. 2007 Toyota RAV4
When it comes to Toyota positive reputation, vehicles like the RAV4 are to thank. There is a plethora of safety systems and being a compact SUV, it is the largest in its segment. You can upgrade your ride to have a third row and V6 engine.
You have plenty of choices when it comes to your next used vehicle. For more information, please contact us at (888) 348-4131.