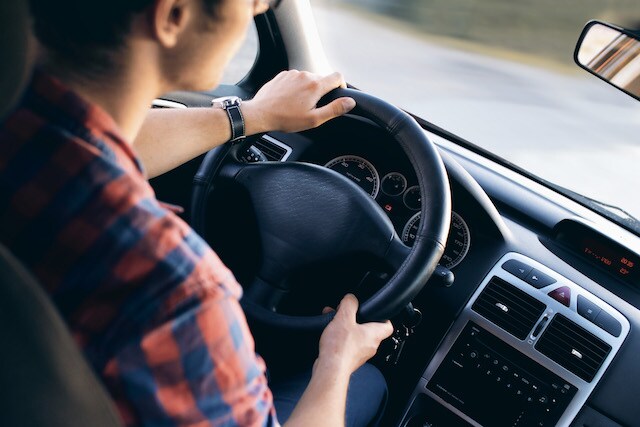 There is so much that goes into buying a car and rightfully so. This is a long-term investment and you want to do your homework knowing you picked the right model for years to come. The most important quality to pre-judge if this will be a right fit for you is the test drive. The moment can go by and you may not be certain if it is what you are looking for. In a few weeks or month, you may regret your purchase. Unfortunately, buying a used car cannot be as easily returned like buying a shirt that doesn't fit. Our used car dealership near Saint Marys OH encourages shoppers to take the following steps when it comes time to buying a new-to-you vehicle.
Do Your Research
You need to first ask yourself, "What kind of car do I want?" Pick a style, whether you need something practical but roomy like a sedan, or something for your larger-than-life personality like an SUV. Next, start to review the brands you are interested in. All of them offer unique differences or advantages above another. Take a look at our inventory and see if we provide the vehicles you're interested in.
Make an Appointment and Schedule Test Drives
Try and find a few that you be interested in from our used inventory near Saint Marys OH. This allows you to keep your options open. We can have it ready for you when you come onto the lot once you schedule an appointment. It's also beneficial to have a few models to look at to give a big variety of models to look at and not settling for the first one you see. Plus, we'll have a designated salesperson waiting to show you the vehicle, cutting any potential lines!
Before the Drive
Even before you press on the accelerator, take a look around inside and outside the ride to make sure you like every aspect.
Do you like the color of the car? How about the interior?
Is the cargo space efficient for you? Do you need to fit a child seat?
Think about measurements in terms where this car is going to go. Will it fit your driveway, parking garage? Usually, these measurements can be found on the vehicle's page online. However, we strongly suggest you calculate the width and length so it fits your area without a problem.
Is it easy to enter and exit the car without hitting your head?
Do you feel there is ample room for you and your passengers?
Are gauges and controls easy to understand and to read?
Do you feel comfortable with the visibility? Some newer cars come with large pillars that introduce a new safety feature. However, it can be a bit obstructive. Just make sure you are comfortable with the sightlines.
During the Drive
This is an essential part to evaluate. Remember, your impressions and opinions matter. If there is something you are uncomfortable with or absolutely love, take note of it!
How is the car accelerating? If it shifting quickly and smoothly? Is there enough power for hills and highways?
When you strongly accelerate, how does the car sound? Is the cabin quiet? Do you hear noises from the tires? How does the car absorb rough spots on the road?
Braking is very important to take note of. Does the vehicle come to a quick stop, or do you feel some vibrations in the pads?
Feel how the car responds to turns. Do you find there are any issues with steering? Are the transitions smooth?
Test all the Tech Features
All along the dashboard and steering wheel, your used vehicle could be equipped with numerous items. Ask the salesperson to show you where everything is, while testing (if equipped) Bluetooth, infotainment system, smartphone apps, a backup camera, steering-wheel-mounted controls, and navigation.
After the Drive
It could be advantageous after the drive to take some time to think about the car. We can discuss your options with the vehicle, or continue trying out other cars to compare. Our dealership will provide the assistance you need to come to the right decision for your next ride.
When you're ready to schedule a test drive, please contact Ahl For Less at (888) 348-4131.