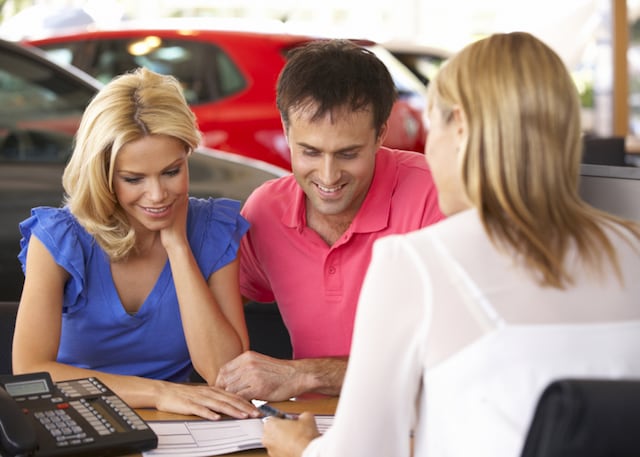 Our used auto dealership in the Fort Wayne area offers a various of warranties on our new and certified pre-owned vehicles. Talk to our sales staff to ensure you are covered by the warranties that you want! Below, we have broken down the different types of warranties you could find on a vehicle.
Bumper-to-Bumper
This comprehensive warranty covers virtually every part of the vehicle for a pre-set amount of time or mileage, usually whichever is reached first. This could cover items such as window switches to the infotainment system. Wearable components such as brake pads, filets, and belt are excluded. Sometimes these can be included in maintenance plans, but the "wearable items" go beyond the scope of bumper-to-bumper warranty coverage.
Powertrain/Drivetrain
Powertrain warranties cover the engine, transmission, axles, and driveshaft. It covers for a longer period of time and a higher mileage than the standard bumper-to-bumper. Anything that makes the car move could fall under the powertrain warranty. For this warranty to stand, this means regular maintenance of the vehicle is required. If the service center discovers that there was a failure on your part to engage in regular service check-ups, then the warranty could be voided in that instance.
Corrosion Warranty
As it states in the name, this warranty helps prevent rust or corrosion to the entirety of the vehicle.
Roadside Assistance
As a part of your car warranty package, you may also have roadside assistance. This includes things like towing, changing a flat tire, and much more! If you do decide to get this with your used car, our Fort Wayne area staff suggest you check if your car insurance offers it so you can cancel it. That way, you can save some money if you take part of our warranty program.
Extended Car Warranties
If you plan on driving your vehicle into the ground, it could be worthwhile looking into extended car warranties. This can offer longer protection on components of the vehicle, which can save you money in the long run.
Talk To Our Used Car Dealership If You Have Any Questions
Whatever car you are looking at, please discuss it with to our staff to ensure you get the warranties attached to the model. We're here to help you in any way we can. To contact us, please call (888) 348-4131.