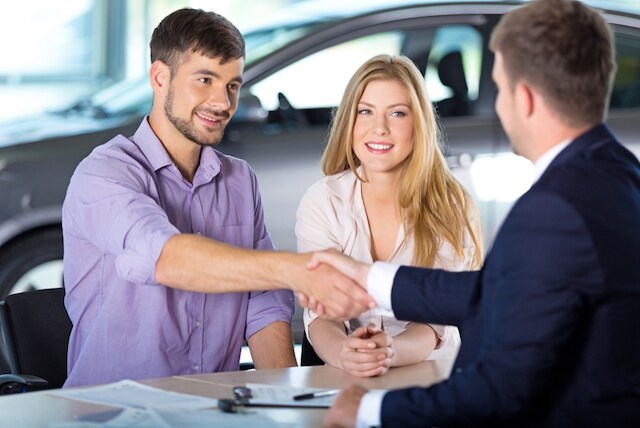 One of the many benefits of being buying a vehicle is the ability to trade-in your current vehicle to our Fort Wayne area used car dealership. Our goal is for you to get the most out of your trade-in so you don't have to go too much into your pocket! We have tips to have you get your vehicle ready for sale to get the most bang for your buck.
Do a Deep Clean
Right before bringing your car in, we recommend you do a thorough cleaning of your vehicle. This involves vacuuming the interior, washing and waxing exterior, cleaning the wheels, and even applying tire shine. It will make a great first impression.
Dings, Dents, and More
Over time, we become unphased by these little marks on our car. When it comes down to price, they can sway the value of the model. Consider getting minor scratches and cosmetic issues fixed. But, don't go too crazy. If you have dents that need to buffed out, it is not worth the price to get them repaired.
Research!
One of the most important things to do is research your car's value. Kelley Blue Book is a great resource that analyzes every detail of your vehicle to come up with the best price. Knowing how much your vehicle is worth will give you confidence when asking for the price at Ahl For Less.
Don't Accept an Offer Your Uncomfortable With
If we offer you a price that you did not want, don't settle for it! We are more than happy to work with you and fulfill your needs. Please discuss any concerns or limitations you have with our offers and we can arrange a better pricing deal.
Don't Hide Information
One mistake car owners try to make is lie about certain details about the car. Some examples include whether it's been in an accident or if the car is valued too high for what it's worth. Our experienced team will provide you the best offer, but this information all goes into the negotiated price. We can find out about this vehicle's history, which if negative, will impact the value.
We're Here to Help
If you would like to discuss your current vehicle and what it may be worth trading in, please contact Ahl For Less at (888) 348-4131.