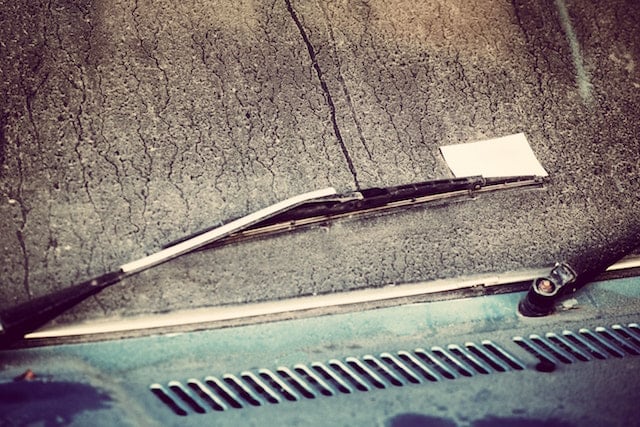 Besides worrying how the car is running, you also need to be able to see out your windshield! Our Lima service center suggests drivers check and refill their windshield wiper fluid when the moment requires it. Everything can change the condition of your windshield such as weather (snow or rain), mud, or any friendly presents dropped from birds from above. Depending on the weather conditions, it could be against the law to not have your windshield clear!
There are several pieces included to help maintain a clean windshield. This includes:
Windshield washer fluid reservoir
Washer fluid pump
Hoses to disperse the fluid
Windshield washer nozzles
Windshield wiper system
The Purpose of Washer Fluid
Besides from keeping your windshield clean, it also acts a lubricant for the parts contained. If there is no washer fluid, then items like the washer fluid pump and the hoses could corrode or degrade. Eventually, it will lead to the system and parts to stop working. Let's prevent you from spending extra money on something that could be easily prevented.
If you do not have windshield wiper fluid in your reservoir but attempt to clean it, it will only smear the dirt and grime across! This creates a safety hazard. You can visit our Lima parts center to purchase washer fluid to fill your car back up. On the other hand, a quick stop to our service center can do the trick! We can fill it up for you if you're nervous about doing yourself. We want you to be safe at times on the road. That means having your vehicle performed optimally at all times.
How Often Should I Check My Wiper Fluid?
We recommend checking your wiper fluid at least every month. You should actively check it during the winter and spring months when it is used the most due to the weather conditions.
If you have any questions about how to check your wiper fluid, please contact us at (888) 348-4131.