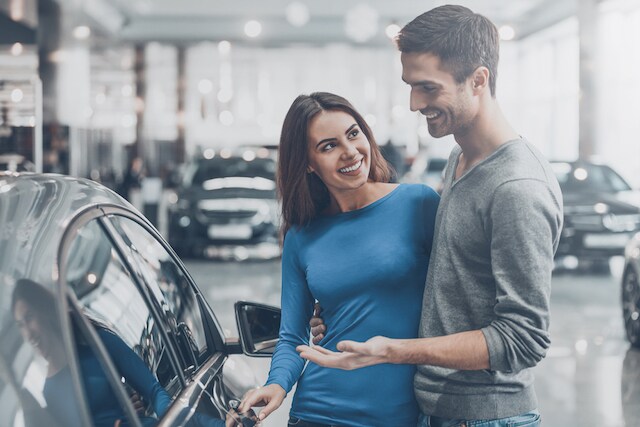 There is a stigma to buying used cars these days. Some dealerships have created this by selling expensive used vehicles with numerous issues! At Ahl For Less, we are trying to change this opinion in our clients. Proudly part of the Tom Ahl dealership team, we focus on three C's when it comes to selling our used cars: condition, cost, and community.
Condition
At our Lima used car dealership you will find all our vehicles in great shape. This is because our dealership goes through each one and give it a multi-point inspection. Not all used dealerships do this. You won't have to be concerned about taking this vehicle off the lot and wonder if something is going to break or if the car is going to break down! After driving your vehicle for a while, we want you to visit our service center so that our experienced mechanics can give it the necessary maintenance. It will ensure the vehicle maintains its longevity!
Cost
One of the benefits of purchasing a used vehicle is that it typically does not cost more than a new car. Buying a nice newer car for less is always a guarantee with this Lima dealer. While neighboring competitors may have the same models we do, they will have them higher than 10k! Get the vehicle you want at the right price.
In addition to our already great prices, we also have used car specials! Here you'll find excellent models with even lower pricing that you can take advantage of! Some of these models are only a few years old and have little to no mileage.
Community
We aren't some big business trying to profit off our neighbors. As a family business owner for several years, we take extreme pride being part of this community. Our helpful and honest sales staff want to assist you in your purchase. We feel personally satisfied seeing our customers come in and find an amazing car that they not only love, but they look forward to driving it around.
You'll often see the Tom Ahl staff from all the dealerships participating in events around Lima! You'll even see Tom Ahl himself there, joining in on the activities. Ahl believes there is nothing more important than his family and neighbors. From sponsoring from the Star Spangled Spectacular to volunteering at Lima Rescue Mission, we are a car dealership that is dedicated to the town we live in.
When you visit Ahl For Less, you will always be welcomed with a friendly smile and an expert team ready to assist you with the car buying process. We encourage you to reach out if you have any questions or concerns. Contact us at (888) 348-4131. We look forward to working with you!