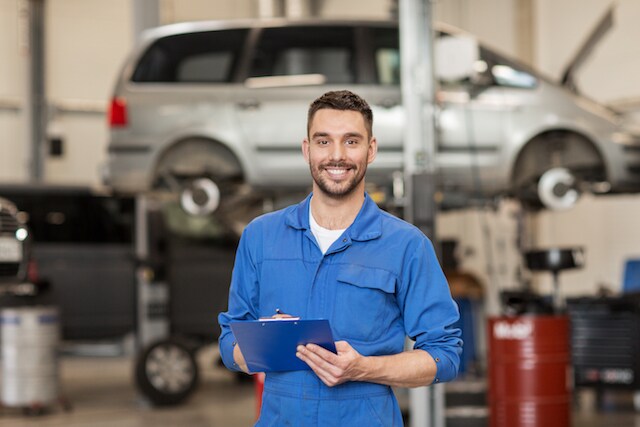 At Ahl For Less, we want to help our customers find the answers to their questions. Below we answer the most common concerns our clients have. If you do not see your question below, please give us a call and we'll help you as best as we can.
Can you cut a key?
Yes and maybe! Our Lima used car parts center can trace almost all General Motors keys. Because of specific guidelines by General Motors, we can obtain factory key codes from GM by vehicle serial number for most 1990 models if you lost the key. Newer models will require proof of ownership of the vehicle. Please contact the parts department and we will give you more specific requirements regarding this process.
Can you order a part?
Of course we can. We may even have it in stock, as we do carry a huge inventory. One important piece of information you might have ready for us when you call or come in is the vehicle identification number for most 1990 models and newer. That number, also referred to as the serial number tells us everything there is to know about your vehicle. With this information given to us, when we look up the parts in question we will be able to identify the correct part the first time.
How long will it take to get my part? (Buick/GMC)
If we do not have the part in stock, most generally it will only take a few days. In fact, if the part is in Cincinnati, it is only one day away. This one day delivery time is only in affect if we order the part within before the order cut-off time. Ask us and we will check to see where the part is to give you a better idea on it's estimated date of arrival. Next day air is always an option, but for a fee.
If a part needs to be ordered, how long will it take for it to come in? (Chrysler/Hyundai)
As long as our warehouse in Cleveland has stock Chrysler parts, it takes one to two days to come in. The order cut-off time is 2:15 PM for us to receive it the next morning. If the part is being shipped from another warehouse, it usually takes two to four days, depending on the location. Backorders are handled on an individual basis to determine time frames for either Chrysler or Hyundai. Hyundai parts are ordered on Tuesdays and Fridays with a two business day turn around. They may also have available overnight if needed. Overnight orders sometimes incur additionally shipping charges. For overnight delivery of Hyundai parts, air eligible parts can be ordered up to 3:45 p.m. and non-air eligible parts can be ordered up to 12:45 p.m.
How can I pay for my purchase?
To pay for your purchase, we accept cash, check, and all major credit cards. Before paying, make sure you check out our Lima used car parts specials.
What is the warranty on that part?
GM parts sold over the counter have a 12 month/12,000 mile warranty, whichever occurs first. Parts sold on a repair order have the same warranty. However, there are several items that General Motors offers a Limited Lifetime Service Guarantee on. When those "certain" parts are required, a service advisor will inform you of that warranty.
Aren't parts through the dealership more expensive than parts in aftermarket stores?
Pricing for OE parts in general has come down quite a bit. Both Chrysler and Hyundai have made great strides in being more competitive with the aftermarket world. We've seen price decreases on all sorts of things from maintenance items to headlamps and bumpers. It's worth the time to call (or email) and compare.
If you do not see your question here, do not worry. Please
contact us
at (888) 348-4131 and we will help you out.