One of the oldest and proudest vehicle brands out there is Chevrolet. They have earned their representation as America's favorite brand based on quality, pricing, and technology. Doesn't matter whether you buy new or a used Chevrolet, Fort Wayne area drivers will find the perfect vehicle that will last them long-term.

Five Reasons To Buy A Chevrolet Near Fort Wayne
1. Reputation: Chevrolet isn't just any old car brand. They have been building their vehicles for over a century. During this process, they have learned what has worked, what hasn't and created the most spectacular models you see on the roads today. You can recognize the bowtie anywhere, as it is an internal symbol for America's hard work and heritage.
2. Awards: In 2013, Chevrolet was awarded more J.D. Power Initial Quality awards than any other automotive brand. To keep the tradition alive, they innovative their models to match people's changing needs. Additionally, they realize technology keeps changing and are always ahead of the curve. For instance, Chevrolet MyLink connects to your smartphone for entertainment, navigation, communication, and more. It can be accessed through touchscreen monitors, steering-wheel controls, and Bluetooth® to maintain your safety during the drive.
3. Selection: They have created models that will match the needs of anyone! Want a commuting sedan that is fuel efficient but technologically-savvy? There are Chevys for that? What about a powerhouse truck that won't quit until you tell it to? Check out Chevrolet's pickups! You can find everything in between and out such as SUVs, muscle cars, and more.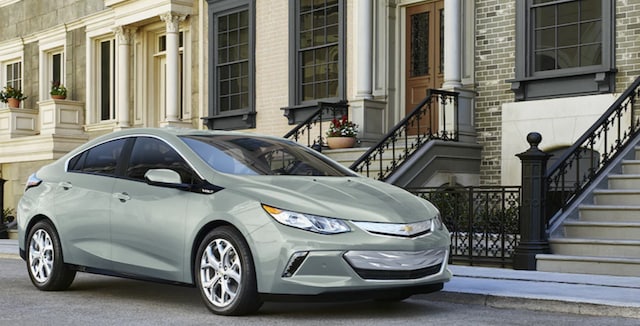 4. Price: You can find excellent vehicles at fantastic prices thanks to Chevy's desire to keep it in the price range for the working man and woman. Additionally, our Fort Wayne area used Chevrolet finance department will help you find the right budget for your car.
5. Planet friendly: Each year, Chevy takes new steps to building a cleaner planet. They were one of the first automakers to create an all-electric car, and still seek ways to make the models more appealing to the public.
We encourage all those interested in buying a used Chevrolet to come down to Ahl For Less, and take one for a test drive. For any questions or concerns, please contact us at (888) 348-4131.