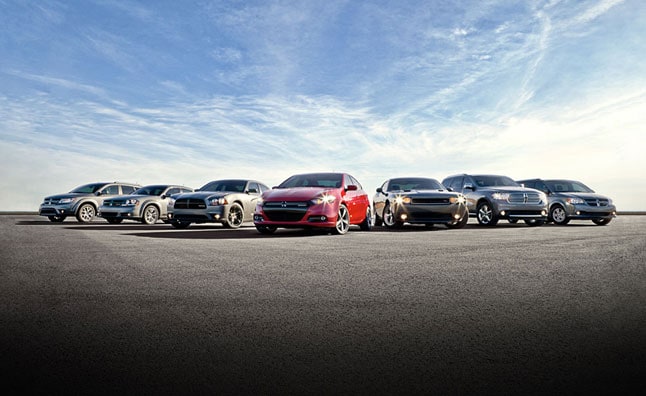 Dodge has proudly boosted their performance dominating rides since its creation. These cars were meant to put you control of the road. You'll never have them quit on you; that's why we recommend our Delphos area dealership suggests you check out our used Dodge vehicles. You'll find powerful rides ready to shoot you ahead on the road. Why else should you buy a used Dodge?
Affordability: Dodge will be known for their love for performance, but also how affordable they can be for people. You can take advantage of getting a wonderful ride that doesn't hit the bank hard.
Large selection: Dodge has been around since the creation of the motor vehicle. Thus, you will take advantage of a large inventory that will fit your needs perfectly.
Styled right: From the exterior to inside, you will enjoy a gorgeous ride filled with plenty of amenities. This include tech features that you cannot live without like touchscreen monitors, Bluetooth, and more.
Reliability: Dodge has built their reputation as being more reliable than any brand out there. This is especially true for Dodge trucks and SUVs. Come down to our used Dodge dealership near Fort Wayne and take a look at our inventory with complete ease.
A ride for everyone: You can choose between muscle cars, roomy sedans, children-approved SUVs or minivans, or hardworking trucks. Whatever your lifestyle calls for, we have a Dodge for it.
Financing With Our Used Dodge Dealership Near Fort Wayne
Another benefit to working with Ahl For Less is our incredible finance department. Our staff is ready to work with banking institutions to score you the best possible deal. We can assist you with any concerns you have and talk through any problems. We want you to look forward to any drive you take with your beloved model.
We're here to help you. Contact us at (888) 348-4131 to learn more about our Dodge vehicles.