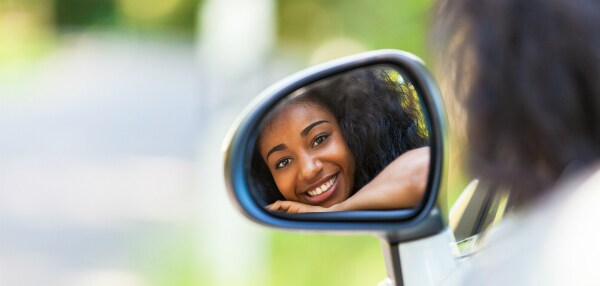 Whether it's new or used, it is very easy to overlook crucial safety checks and much needed routine auto maintenance which can be a detriment to your car's longevity and performance on the road, and most importantly keeping yourself safe. 
At Ahl For Less, we appreciate the importance of educating first-drivers behind the wheel of their starter car, which is why we believe new drivers should be knowledgeable of these routine safety checks:
Regular Inspections
Fluid levels: Regularly inspect engine oil, brakes, clutch, power steering and auto transmission fluids to prevent unnecessary break downs. Regular oil changes are critical to preventing engine damage.
Windshield washer fluid: You never know when you might be hit with dust, dirt, or debris on the road. Washer fluid is not only great for keeping your windshield sparkling clean, but to keep the road ahead visible.
Battery Life: Looking for signs of corrosion and routinely checking your battery's power is key to avoiding breaking down or stalling.
Indicator lights: Always check if all exterior lights are functioning, headlights and high beams are not only crucial for your own visibility, but brake lights and turn signals are critical to keep yourself and other drivers safe.
Tire Health: Always maintain your vehicle's recommended air pressure levels (measured in PSI). Low or overfilled tires can lead to blow-outs, premature wear, and uneven tread. Uneven tread and constantly fluctuating air pressure level can also signify a punctured or damaged tire, or misaligned wheels.
Wheel Alignment: If you ever experience your vehicle pulling to either side of the road without applying force to the steering wheel, your vehicle may be misaligned. Misaligned wheels can cause premature wear and tear to your tires. It's recommended to get an alignment during every oil change. 
Emergency Supplies & Equipment
Sometimes unexpected, unavoidable hiccups happen like flat tires, inclement weather, or undiagnosed mechanical issues. At Ahl For Less we encourage our first-time drivers to always be prepared for the unexpected with these emergency supplies: 
First aid kit
Flashlight
High-visibility clothing or reflective vest
Warning triangles
Spare fuses
Jumper cables or jump starter kit
Spare tire
Tire Jack and Lug Wrench
Snow brush
Spare, empty gas can
Get Routine Auto Service in Lima
From the engine to the tires, a good deal of safe driving means routinely maintaining your vehicle. Make sure your first car is in tip-top condition and schedule service appointment at your local Ahl For Less service center serving the Lima, Delphos and Wapakoneta areas. If you have any questions or inquiries, feel free to contact us today!